September through October is a great time to see adult Monarchs traveling south on their migration journey through the Midwest. If you're lucky, some may be stopping in your yard or a park near you.
They are beautiful to see and provide a great learning opportunity for you and your children. The "Milkweed for Monarchs" campaign has engaged many Americans in planting milkweed which is the only plant on which Monarchs are known to lay eggs.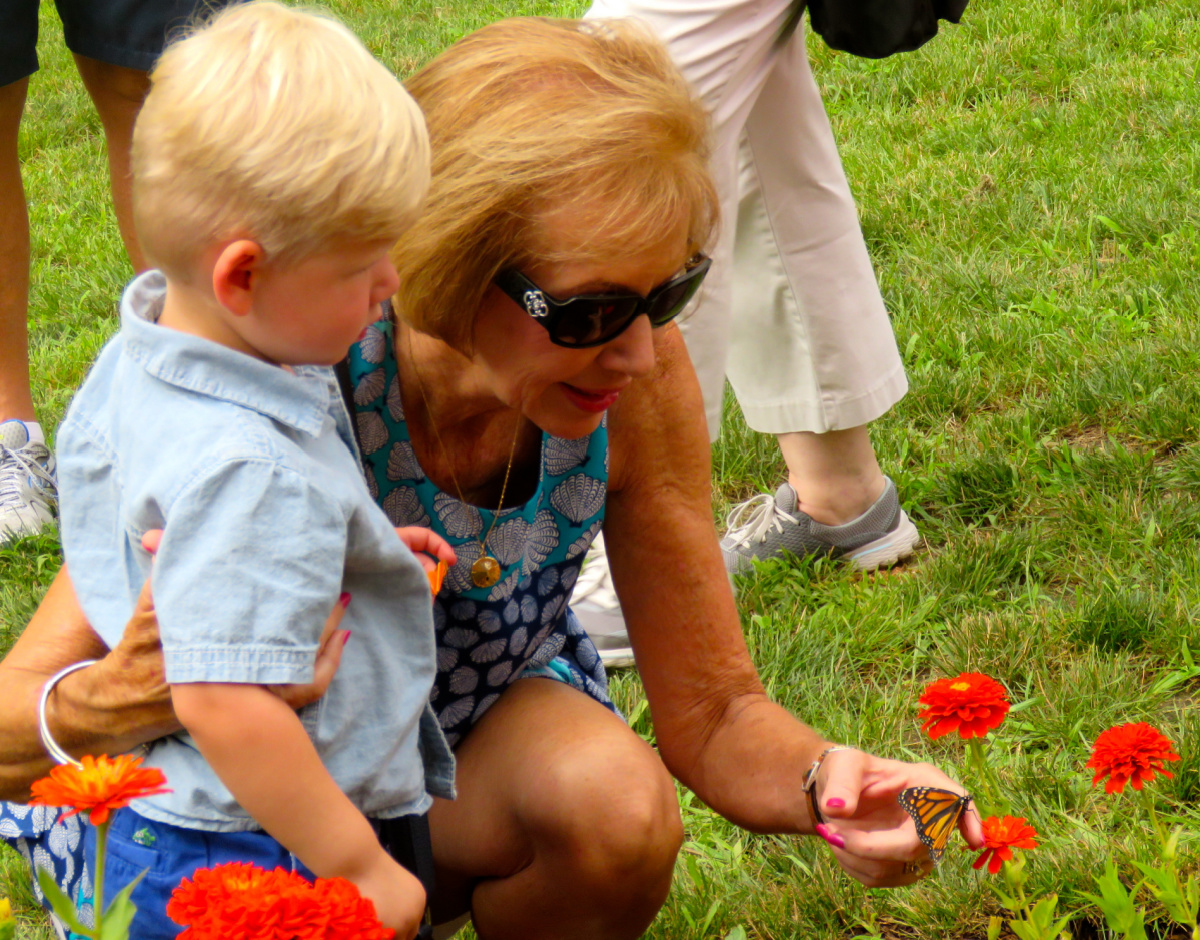 The Process
The eggs hatch into larvae in about four days and the larvae begin to eat the milkweed until they develop into a caterpillar. Caterpillars attach themselves to stems or leaves and transform themselves into a chrysalis or a pouch that holds the caterpillar while it is transforming inside into a beautiful butterfly.
This transformation process takes about ten days. When the pupa opens, a beautiful Monarch butterfly emerges. (Go to monarchwatch.org for more information.)
Although most Monarchs live only a few short weeks, the last or fourth generation which we will witness in September or October typically migrates to Mexico and California where it will live six to eight months until the four-generation life cycle starts again next year.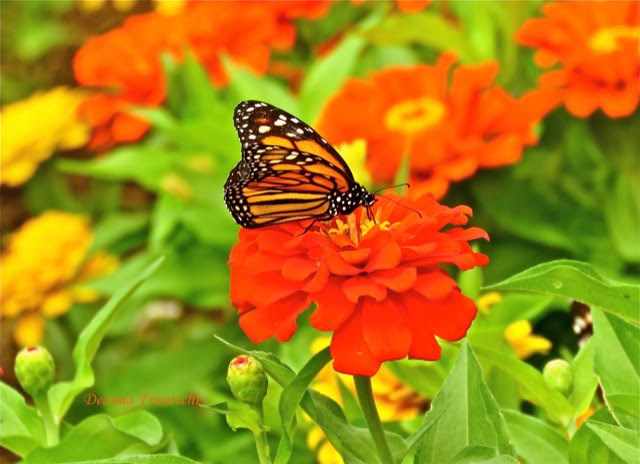 Get Outside and Join the Fun
You can have fun with your family now by going outside in your yard or a park and watching for Monarch caterpillars or butterflies. Of course, you may see some other beautiful butterflies too and that's just a bonus. Sugar Grove Nature Center and ISU's Horticultural Center are often great places to spot Monarchs.
It's fun to try and identify the other butterfly varieties with an identification book or online resources. It's also fun to make a game of who can spot the first caterpillar or adult Monarch butterfly and to count how many of each you can find.
So take advantage of the good weather we have left. Go outside with your children after school or on the weekend and look around. You're sure to spot some interesting butterflies. (Google butterfly identification for more resources.)
Deanna Frautschi is a Master Naturalist who is passionate about connecting families with nature. Using her knowledge of wildlife and her photography skills, she helps others enjoy the nature around them. If you have any questions about exploring nature with your children and grandchildren, you may contact Deanna at Decardinal@aol.com. Join the hundreds who follow her on Facebook where she posts photographs and short video clips of birds and other wildlife taken on her travels as well as in her yard. You can also join her "Hummingbirds Anonymous" Facebook group page.

Story and photos by Deanna Frautschi.