As a mom of four, including a toddler, tween and teens, our family is constantly on the go. On any given week we are heading to or from school sports, driving school, riding lessons, gymnastics, orthodontist appointments and school. Those four sweet kids who keep my heart and calendar full have great big appetites and a tendency to empty my fridge and pantry as quickly as I can fill it. That's why you'll find me shopping at Sam's Club, especially during back-to-school season.
Sam's Club is a one-stop shop for everything our family needs as we navigate the busy school year. You already know that they carry basic household staples like laundry detergent, toilet paper, diapers and wipes. What you might not know is they also have mealtime must-haves, fresh produce, clothing, school supplies and more.
They not only have it all, but they have it in large quantities. Translation:
you won't run out of cereal or orange juice mid-week;
that one Gatorade pack is perfect for your teenager's team pot-luck;
the big variety box of snacks will make everyone happy to pack a lunch;
toilet paper shortage? Not at your house; and
a single large package of ground beef or chicken will allow you to prepare several meals.
Bonus: you are able to pocket big savings with better per-item prices.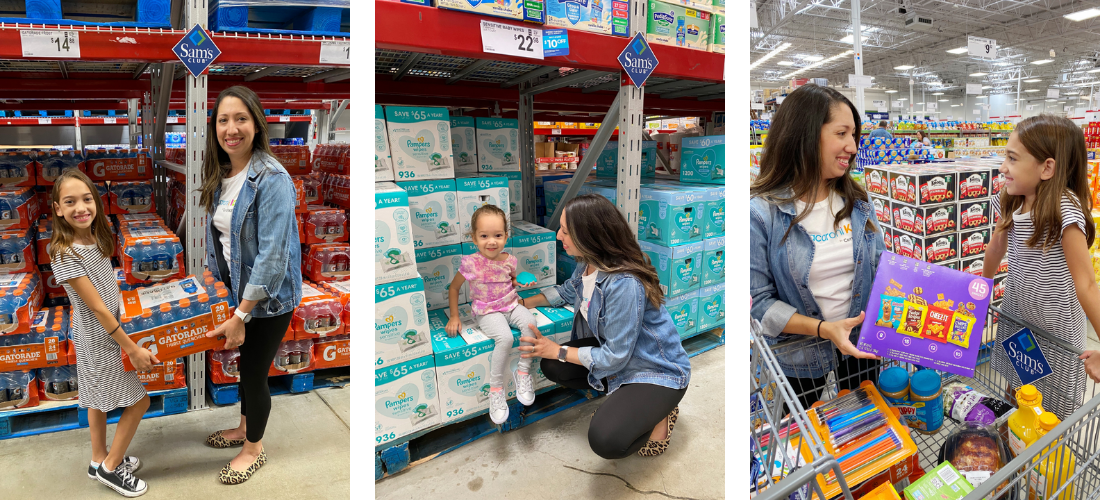 This is my favorite part of being a Sam's Club member -- being able to save time and money by buying in bulk.
My "favorite part of being a Sam's Club Member" list doesn't stop there. I love that I can pick up easy and delicious meals because no one likes devoting a lot of time to cooking a meal right after grocery shopping. A hot and ready rotisserie chicken over a salad is always a winner for us (especially when I also pick up Sam's Club's delicious chocolate chip cookies as dessert!), but you can't go wrong with a slab of ribs and mashed potatoes, ready-to-warm taco platter, or Sam's Club's freshly-made sushi... seriously, so good. Thanks to these items I can have dinner on the table in less than 10 minutes, which moms know is about all we have on busy school nights. I'll also spend way less than I would by swinging through a drive-thru.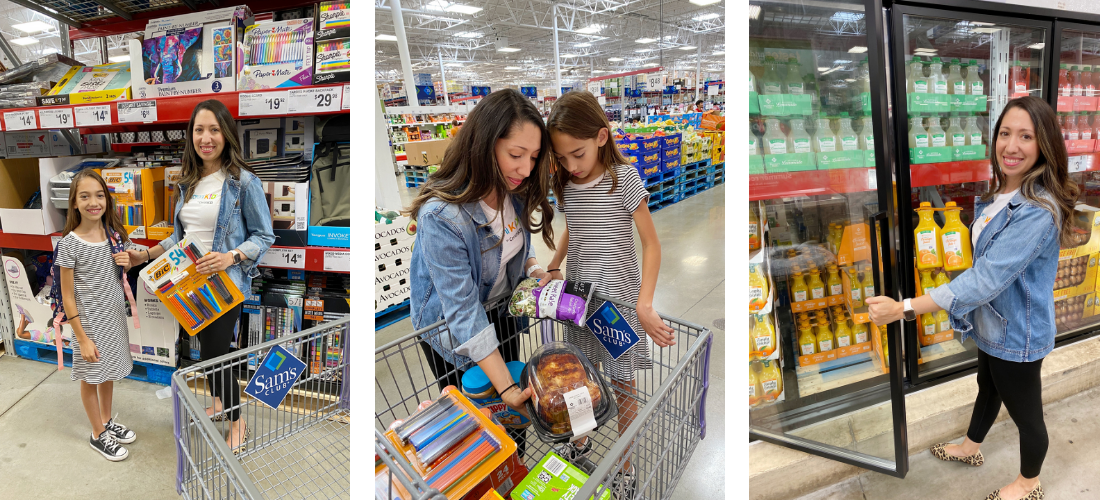 I also love that I can always find exactly what my family needs when they need it. Back-to-school season means backpacks, pens, pencils and art supplies... and Sam's Club has them. They also carry a large selection of books, cute outfits that are preschool perfect and name-brand clothing my kids practically live in... they really do have it all.
While I look forward to shopping in club (and grabbing a hot dog or piece of pizza on my way out), I sometimes like to take advantage of Sam's Club Curbside Pickup* option. I just place my order online, park in a specially marked Curbside Pickup spot and my purchases are brought right out to my car. The only downfall? You don't get to scan your items at the self-checkout which is, hands down, my tween's favorite part of being a member!
Right now is a great time to become a member! You can join Sam's Club for $45, and get a $45 eGift Card! To take advantage of this special offer click HERE. Join the club of parents like me who like buying in bulk and saving time and money.
Our local Sam's Club is located at 2151 Shepard Rd. in Normal. You can find Sam's Club on Facebook, Instagram, and Twitter, too.
*Always free with Plus. Fees apply with Club membership.
Many thanks to Sam's Club for sponsoring this article. As always, all opinions and thoughts are 100% my own.